"Making Your Vision a Reality"
Hiring and working with a Professional Interior Designer!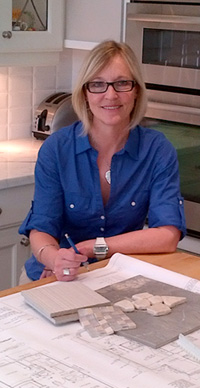 Why hire Colleen Broadhurst Interiors?
When renovating, relocation or establishing a new site for your home, working with an Interior Designer is one of the best investments you can make. Interior Designer Colleen Broadhurst, provides the right balance of education and experience to oversee the complex tasks of designing and managing the make-over of interior environments.
What does an Interior Designer do?
Most people admire the work of Interior Designers without appreciating what interior design actually involves. It is much more than a profession focused only on aesthetics. Interior design is a discipline that demands research, concept development and analytical skills, a command of technology and knowledge of building codes.
How can you benefit from my services?
As a professional interior Designer, Colleen Broadhurst will offer the following:
· Analyze your needs, goals, and lifestyle requirements
· Develop design concepts that are functional, aesthetically pleasing and financially appropriate
· Develop and present final design recommendations that work for you
· Provide drawings and make recommendations for furnishings, upholstery, custom carpets and window treatments, artwork and lights
· Design and provide drawings for custom carpets and window treatments
· Source accessories, artwork, greenery and lighting fixtures
· Develop a colour scheme including solutions for wall and flooring treatments
· Design and prepare working drawings and specifications for construction, cabinetry and fixtures for your kitchen and bathroom renovation
By hiring Colleen Broadhurst Interiors, your quality of life will improve. You will increase the function of your space and an interior environment which is both creative and esthetically beautiful will be yours to enjoy for years to come.